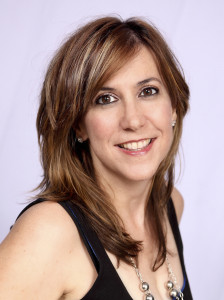 Betsy M. Tauler
President
E-mail: Betsy@a-listescrow.com
Tel.: (562) 987-2547
Fax: (562) 987-2548
Betsy Tauler, J.D. is the President and Senior Escrow officer at A-List Escrow, and she has truly grown up in the business. Betsy's parents owned a real estate office with its own escrow division, so the transition into escrow came rather naturally. Betsy has been working in the industry since 1986 and partnered to open an independent escrow company in Downey, CA in 1998.
Along with running a successful business and managing escrow transactions, Betsy also attended and graduated in 2006 from Whittier Law School. The following year, she relocated to Long Beach, and opened A-List Escrow, an independent escrow company, on her own. Having put her bar exam on hold for several years, she is looking forward to passing that exam in the very near future. Betsy aspires to give back to the community by helping people with limited resources and by providing estate planning services.
On a personal note, Betsy loves ALL animals, nature, walks, hikes and fun with family and friends. Her well-rounded experience, tenacity, and caring personality are winning attributes that benefit her clients and are the reasons she is so successful.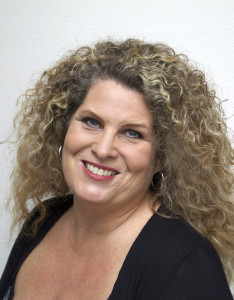 Stacey Garcia
Escrow Officer
E-mail: Stacey@a-listescrow.com

A "second generation" Escrow Officer, Stacey Garcia followed in the footsteps of her mother (herself a very successful Escrow Officer) 30 years ago. Starting from square #1, Stacey learned the escrow business from the ground up, giving her an incredibly strong foundation on which to grow her knowledge of escrow and the real estate industry.
Well-versed in all aspects of Escrow, Stacey is definitely the grease in her clients' transactions that keeps things moving smoothly throughout the transaction. Her vast knowledge and keen eye for details enables her to identify and resolve problematic issues upfront and on an ongoing-basis throughout the transaction – characteristics highly valued by her clients and ensuring successful closings.
Stacey has been married for 25 years and has two children who attend college locally and values her family and their needs above all else. She has an incredibly robust personality and upbeat perspective on life, and a work ethic second to none.
Krystin Stovall
Escrow Officer, Notary Public
E-mail: krystin@a-listescrow.com
Having worked for Independent Escrow companies and Title Insurance Escrow divisions, she possesses a thorough understanding of both residential and commercial resales and refinances. Whether it's a single unit, new tracts, condo conversions, All-Inclusive Trust Deeds, or Contract Sales, Krystin has the knowledge and experience to facilitate an efficient and successful close. In addition, Krystin is a Notary Public. Her knowledge, work ethic, and calm demeanor are characteristics that help ensure your smooth transactions.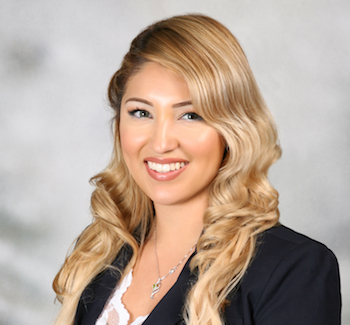 Mirtha Navarro
Field Representative
E-mail: mirtha@a-listescrow.com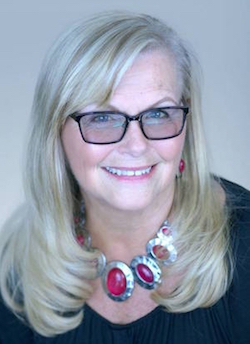 Penelope Woodside
Business Development
Cell: (562) 264-5902
E-mail: penelope@a-listescrow.com
Penelope has been in the real estate industry for over 12 years. She began her career as a Transaction Coordinator, working exclusively with a high volume real estate team in the Palm Springs area. After acquiring her real estate license, she continued to do TC work for a select group of agents as she built her real estate clientele in the desert resorts area.
Prior to real estate, Penelope's background encompassed business management and production scheduling, as well as classroom teaching. Her diverse background coupled with her ability to listen well and communicate effectively and regularly, enable her to represent A-List Escrow with a thorough understanding of our industry, and respond well to the needs of our clients.
---
In accordance with the escrow instructions, the escrow officer will process the escrow and handle the funds and documents from start to finish. As stated above, the instructions outline all of the duties of the escrow officer. An escrow officer is responsible for the preparation and processing of a significant amount of paperwork. That paperwork includes, but it is not limited to, escrow instructions and amendments, grant deeds and quitclaim deeds, estimated and final closing statements as well as HUD-1 statements required by lending institutions. Escrow officers also facilitate the request, delivery, and signing of documents, not only for the benefit of the principals, but for the real estate brokers, and the applicable title company and lending institution. The escrow officer must also comply with local, county, State and federal requirements relative to required documentation and fees. If the buyer is obtaining financing, the escrow officer will work with the mortgage broker and/or lender to help move the loan approval and underwriting process along, satisfy the lender's conditions, and will likely coordinate the loan document sign-up. Additionally, escrow officers will request closing funds, authorize the release and recording of documents, and are the primary party responsible for all of the accounting of an escrow transaction and disbursement of funds held in the escrow.
Another large part of an escrow officer's job is requesting payoff demands and lien releases, and working to ensure that free and clear title will be conveyed to the buyer and in compliance with the lender's instructions, if applicable. In some ways, the escrow officer has one of the most difficult jobs in a real estate transaction as he or she is the neutral party to which all buyers, sellers, borrowers, lenders, real estate brokers, and title companies look to for the proper, efficient and effective administration of an escrow. An escrow officer is the communication link for all of the parties and the central place where buyers, sellers, real estate and mortgage brokers, and lenders go for updates, answers, and problems. Finally, it is the escrow officer's duty to ensure that all of the conditions of the escrow have been met before closing, where documents can be released and/or recorded, and funds transferred and/or disbursed.
It is also important to understand that because the escrow officer is a neutral third party, he or she does not represent or favor any one party to an escrow, and is instead an agent of the principals to the escrow. An escrow officer's role as a disinterested and neutral third party is very clear. For that reason, an escrow officer will never be involved in the negotiation of the contract or advise the principals with respect to the same.
When obtaining a loan, it is the responsibility of the buyer or agent of the buyer to arrange for a loan and negotiate with the lender, not the escrow holder. Similarly, in a short sale transaction, where the sale is contingent upon the approval of the short sale lender, it is the responsibility of the seller or agent of the seller to negotiate with the short sale lender, and not the duty of the escrow officer. Because an escrow officer may only act on instructions and documents agreed to by the parties to a transaction, if a dispute or disagreement occurs, the escrow officer must remain neutral and will not proceed until the parties have reached a mutual agreement. It should also be noted that an escrow officer is not an attorney and cannot give you legal advice. Only a licensed attorney can provide you with legal advice under California law. If legal and/or tax questions arise, it is recommended that you consult with a licensed attorney or qualified tax professional for assistance.
Finally, because escrows are confidential in nature, the escrow holder has a responsibility to not give out any information to third parties concerning an escrow without the approval of the appropriate parties and principals to the escrow. At the same time, escrow holders have a legal obligation to reveal and disclose any new, detrimental, or material information that was previously unknown to the parties. Moreover, an escrow officer must maintain the highest level of trust and maintain a good working relationship with all of the escrow participants.